Noel St. Jean-Chevalier makes dance happen.
She holds her BA in Dance and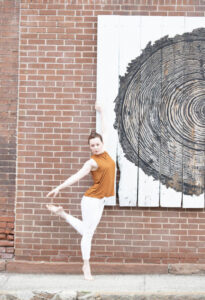 Biology and has over 15 years of educational and administrative experience in the dance industry
.
A saught-after educator, Noel has taught for local dance studios, festivals, and private high schools and colleges
.
As a performer for over 13 years, Noel danced in concerts and festivals throughout the Northeast
. Noel is also the director of The Legible Bod(ies), a dance company based in Easthampton, MA.
Her work for TLB has
been presented
at the Southern VT Dance Festival, HATCH Presenting Series, Boston Contemporary Dance Festival, 5×5 Dance Festival and Art Walk Easthampton/The Mill Arts Project
.
Noel strives to broaden community appreciation for dance by creating relatable performances and outstanding dancers
.
Currently, Noel is available for one-on-one and small group coaching at her new studio Art in Motion! Please visit their website for bookings.
VISIT ART IN MOTION
"Noel was a pivotal part of my early dance education. Her energy made me want to work hard and be the best I could be from the first class. Having a dance teacher that truly wants you to be your best and will not let you give up even when things get hard is something I truly cherish. Now, as a professional dancer, I think back to memories from my training with Noel and can relate them to my current experiences. Knowing I am prepared for whatever the dance world throws my way is the product of an elite dance educator." –

Nicholas Lampson * BFA in Dance – University of Arizona * Giordano Dance Chicago